Vampire Diaries Promo (won Emmy award)
This is a Promo I created for CW network show "The Vampire Diaries". I won a Broadcast Emmy Award for this spot in 2010.
Motion Graphics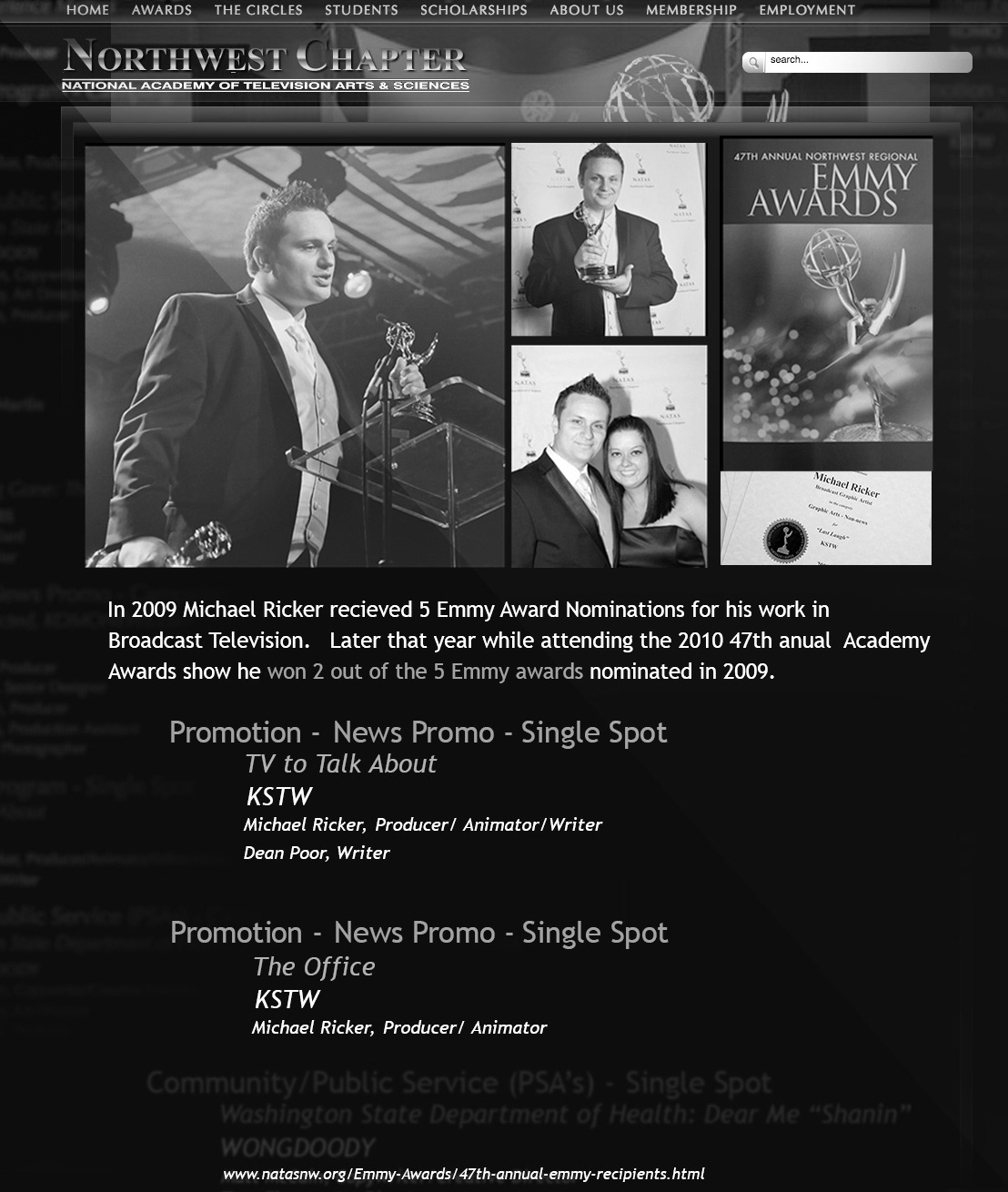 This is an Emmy Award winning spot that I wrote, produced, animated, shot and edited.  This was a rare project where I was allowed to run wild and "be creative" as long as it promoted the CW networks new series "The Vampire Diaries" and tied into our local Seattle landscape.